Hello friends,
WOULD YOU LIKE TO GUEST POST ON OUR BLOG?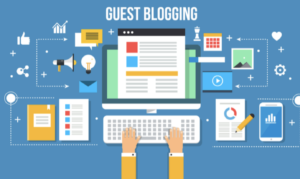 Team Vedic Technopreneur wants to unleash the writer in you. We would love to provide a free platform for you to express your opinions so that it reaches a larger audience. Grab this opportunity and pen down your thoughts. Ask your mutual as well to *like* our page and participate. It's FREE.
We'd love to have you publish a wide variety of thoughts on the news and topics:
🔸Small business
🔸Entrepreneurship
🔸Budgeting
🔸Food & recipes
🔸Travel & exploration
🔸Vedic learning
🔸Fashion
🔸Lifestyles or reviewing any product
🔸Healthcare
🔸Skincare
🔸Gardening/any hobby
Anything that is a part of your journey, that has inspired you or continues to inspire you. Something that is an integral part of you.
We do not focus on success stories only. Your stories about your failure is equally important because that taught you significant lessons in life.
Share your vision. Share a part of your journey.
What's your story?
Share in any *language* that you are comfortable in. We value the content more.
We would refrain from publishing a few topics that might be sensitive. We do respect people's views and sensibilities.
Send mail or DM us. Vedic Technopreneur is found on Twitter, Instagram, Pinterest, and Facebook. You can also mail us Smaryate@gmail.com
Looking forward to hearing from you.
Much thanks,
Team Vedic Technopreneur